Private and independent blockchain network of Spanish science and technology parks (BLOCKPCT)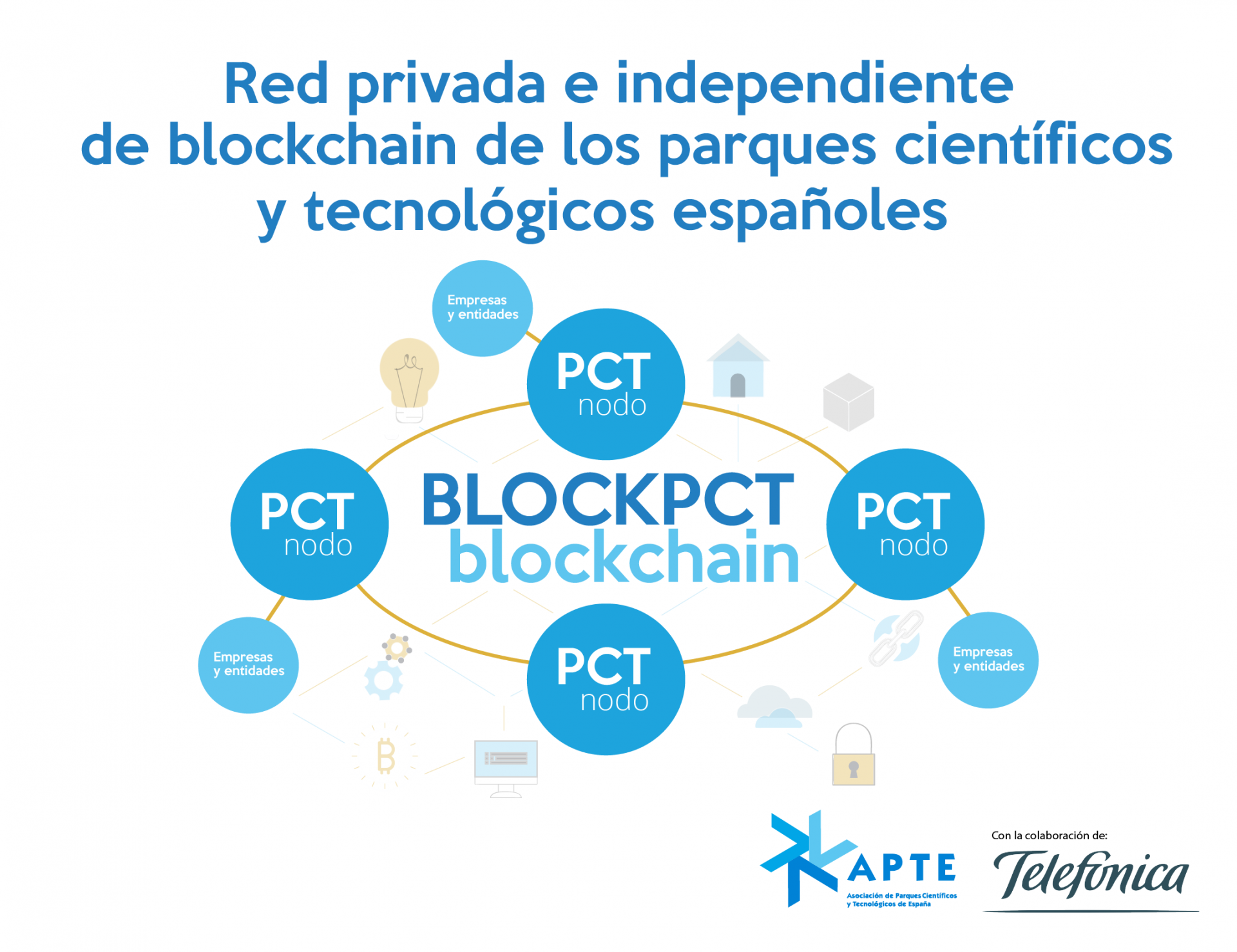 It is the private and independent blockchain network promoted by the Association of Science and Technology Parks of Spain (APTE) through which the more than 8000 companies and entities located in the 52 science and technology parks that are members of the Association will be offered fast and safe access to this technology.
Through this network, free access will be given to the more than 8000 companies and entities located in the Spanish science and technology parks so that they can test the different applications that the network provides them with, as well as the two use cases that will already be deployed in the network, related to the certification of innovative entities and the tokenization of the activity.
It is built under Telefónica's own technology called TrustOS, in which the science and technology parks control the nodes.
In order to carry out activities in this network, companies do not have to have great knowledge of this technology, nor make any type of investment, since the network itself will provide them with a friendly, as well as reliable, environment in which companies and entities can easily test for which specific activities of their daily work they can use the following TrustOS APIs:
TRACK: allows the traceability of digital assets in blockchain.
TOKEN: helps to create and manage transferable value to build new markets or develop gambling strategies.
TRUST: enables copies of information from the private blockchain network to the public network to provide more transparency to the activity.
SETTLE: facilitates operations such as financial reconciliation of various entities.
If you want to know more about the network or request your participation in it, please send an e-mail to: sdiaz@apte.org
This was the last informative workshop held in Bilbao where you can learn in depth how the network works and what activities your company can do in it:
In addition, a webinar on the operation of this network is available in our APTEFORMA digital training room on disruptive technologies. We encourage you to register and learn in depth how this network works and the possibilities it has for the development of your company.