Basque President highlights the growth of Basque industry at the inauguration of GES facilities
30/01/2018
Bizkaia Science and Technology Park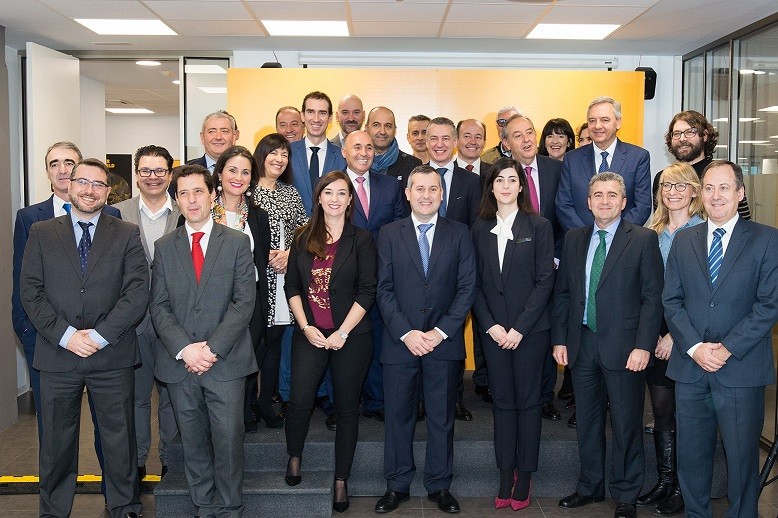 The Lehendakari, Iñigo Urkullu, has inaugurated the new facilities that the company GES-Global Energy Services, dedicated to the renewable energy sector, has in the Science and Technology Park of Bizkaia. There, the Lehendakari recalled the "positive indicators" with which the year began, especially with regard to the evolution of Basque industry, exports and employment generation. Among the data, the growth in orders, which surpassed 8%, stood out.
During the visit, the Lehendakari, who was accompanied by the Deputy Minister of Industry, Javier Zarraonaindia and the director general of the Network of Technology Parks in the Basque Country, Itziar Epalza, had the opportunity to learn about the project of this company specialising in construction, assembly and maintenance services for wind and solar energy installations. The company, with a presence in more than 25 countries, currently employs around 1,700 professionals. The visit was guided by the president of the Cristian Lay Group, Ricardo Leal, the general manager of GES, José Luis Morales, and the commercial director, Pedro Dueñas. The Basque Prime Minister has admitted that knowing the reality of this company will allow him to "orient more effectively" the plans of support to the company that develops the Basque Government.
Urkullu has again appealed to collaboration in order to continue agreeing on strategies and measures that will make it possible to generate an attractive ecosystem for companies and thus also generate new opportunities for quality employment. The objective, he said, is to ensure that Basque industry reaches 25% of the Gross Domestic Product, continue to increase exports and reduce unemployment below 10% by 2020.
In this sense, the Prime Minister has placed the emphasis on the "positive indicators" with which the year began, with approved budgets that allow us to continue investing "in the core of our economic policy", that is, in industry, investment, innovation and internationalization. Some of the figures mentioned are those referring to Basque companies' exports, which will exceed 22 million euros -a third of GDP-, an increase of more than 9% in turnover or 8% in orders. These are indicators that indicate the path to be followed: closeness, confidence, support and investment in order to continue advancing solid growth and generating employment opportunities,"he added.
Back