Ciudad del Conocimiento. Parque de Investigación y Desarrollo de Valme, S.A.

Park: Ciudad del Conocimiento. Parque de Investigación y Desarrollo de Valme, S.A.
Member type: Full member
Address: C/Miguel Manaute Humanes s/n Dos Hermanas (Sevilla)
Province: Sevilla
Autonomous community: Andalucía
Phone: 954 919 559
Fax: 954 985 753
Web: http://www.ciudaddelconocimiento.com/wordpress/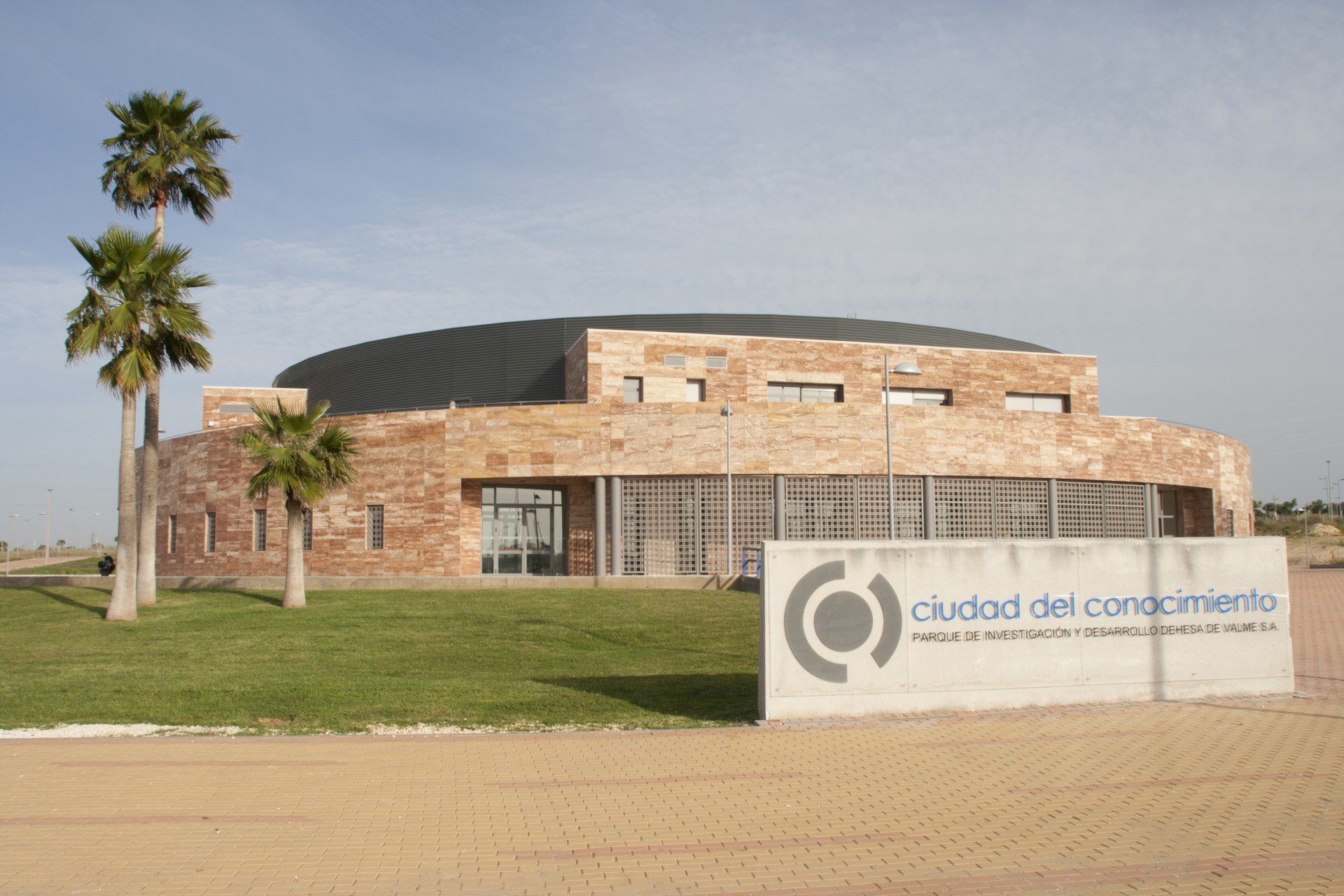 Contact:
Carmen Gil Ortega. CEO
Constitution date:
Technical data:
o Total area: 2.393.900 sq. Mts.o Science Park environment: 713.946 sq. mts.o Science Park area: 506.973 sq. mts. (Area allowed for building: 148.800 sq. mts).o Forest park: 1.305.000 sq. mts.o An innovative concept: City of Knowledge implies the coexistence of research, development and innovation, university, and residential, leisure and environmental soil uses within thesame area.o Privileged situation: Highway S.G.V. 1.2, SE-40 and Metro placeus within 10 minutes far from Seville International Airport, River Port and Railway Station (High Speed trains).o Main sectors: environment and sustainability, logistics, construction and building, agro-alimentary (olive and derivatives), sociallly-sustainable transformation.PABLO DE OLAVIDE UNIVERSITYo Pablo de Olavide University briggs to the science park, amongst many other resources:- 11,000 students and 1,100 teachers in 23 undergraduate degrees, 7 doctoral programs and 46 post graduate courses.- It hosts 74 research groups in scientific and technical areas:Life Sciences, Science and Technology Health, Physics, Chemistry and Mathematics, Humanities and Cultural Heritage, Natural Resources and Environment, Social Sciences, Economics and Law, Production Technologies and Information andCommunication Technologies.- Partnerships with the CSIC: the Andalusian Centre for Developmental Biology (CABD) and the Andalusian Center for Molecular Biology and Regenerative Medicine (CABIMER).It also houses the Instituto de la Grasa (CSIC) and LifeWatch (European infrastructure for environmental research).
View park companies