THE SCIENTIFIC AND TECHNOLOGICAL PARK OF THE UNIVERSITAT DE GIRONA MEETS THE INVESTIGATION IN ROBOTICS SUBMARINE LEADER IN EUROPE
01/05/2017
- Scientific and Technological Park of the University of Girona.-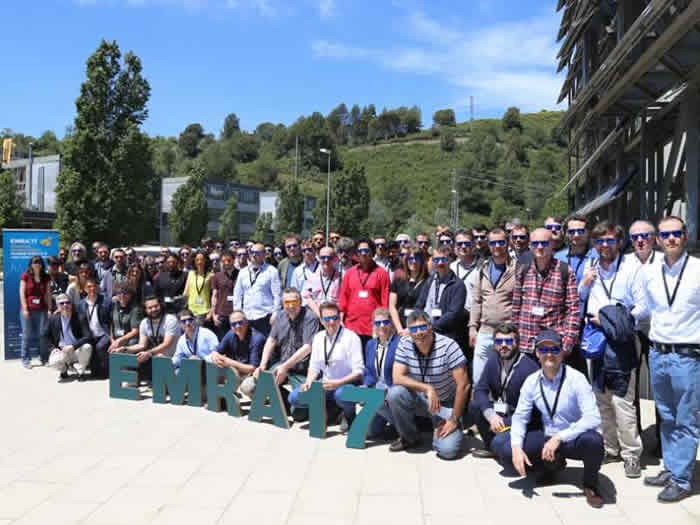 More than a hundred people have participated in the workshop organized by the UdG, the University of Zagreb and the research institute Inesco TEC in Oporto.
The 4th edition of the Workshop on EU-funded Marine Robotics and Applications (EMRA) took place on 15 and 16 May in the Science and Technology Park of the University of Girona. The objective of the event was to pool the results of the research projects that have been funded by the European Commission to encourage the creation of collaborative networks and synergies for new projects.
The event, organized by the ViCOROB Research Institute of the University of Girona in conjunction with the University of Zagreb and the Inesco TEC research institute in Oporto, took place in the framework of two European projects in collaboration. In total, more than a hundred people have participated in the workshop, mostly in person but also online.
The conference brought together 22 informative papers on marine technologies used in oceanography, robotics and underwater vehicles, sensors, submarine vision, instrumentation, marine biology, mining, security, and so on.
The initiative responds to the philosophy promoted by the European Commission that communication and the promotion of networking is one more objective of research and innovation projects.
The workshop was attended by the French research and international research center IFREMER and the British company SeeByte, an example of spin off that has been consolidated until sold to one of the main players in the market for submarine robotics. Catalan technologies and applications have also been accommodated by the presentations of the companies Ictineu Submarinos and Tecnoambiente and the University of Girona itself.
Within the program, a visit with demonstration of the vehicles has been included in the Center for Research in Underwater Robotics of the Science and Technology Park, where the research group ViCOROB has presented the technologies it has developed in recent years.
Back