València Parc Tecnològic

Park: València Parc Tecnològic
Member type: Full member
Address: C/Charles Robert Darwin, 2 (Edificio verde) Parque Tecnológico 46980 Paterna (Valencia)
Province: València
Autonomous community: Comunidad Valenciana
Phone: 961 31 80 74 / 687420580
Web: www.ptvalencia.es
Email: egm@ptvalencia.es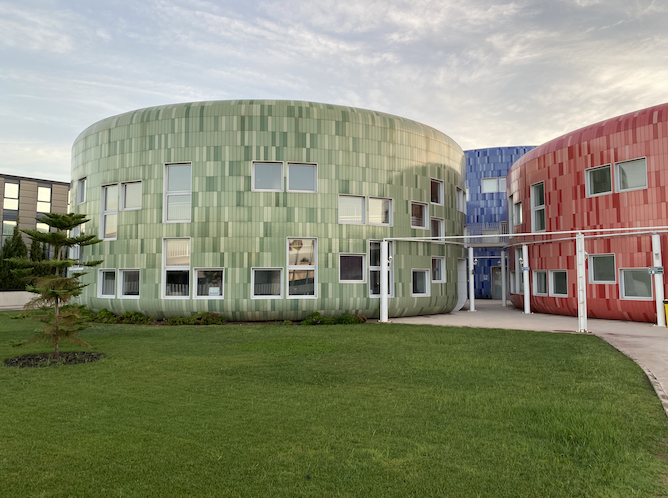 Contact:
Antonio Alagarda Nácher - President
Constitution date:
Technical data:
Associated entity: EGM Parc Tecnològic Paterna.
The Technological Park of Valencia is located in the municipality of Paterna (València), being a strategic point due of its proximity to the different communication routes and its proximity to the port and the airport.
It currently has 650 companies and about 10,000 workers.
It is a multisectorial enclave divided into three areas: technological, business and clean industry. It houses 7 technological institutes, the CEEI Valencia, and ofice of the Valencian Chamber of Commerce, oficial colleges, public administrations and private companies. It has a Management and Modernisation Entity (EGM).
Infraestructures and Spaces
It has 144,820 m2 of common green areas with furniture for its use.
Regarding the facilities, the park offers the following:
Separate network of rainwater and fecal water.
Medium and low voltaje electrical supply.Potable water supply.
Fire protection network.
Natural gas.
Telephone and fibre optic network.
Small parking areas.
Support Services to park entities
Public charging stations for electric vehicles.
Sustainable Mobility Plan.
Public transport, taxi rank and car-sharing application.
Security and Emergency Plan.
Private surveillance 24h/365.
Intelligent directories.
Industrial management GIS.
Waste management.
Financial entities.
Petrol station.
Hotels and restaurants.
Kindergartens and schools.
Gymnasium.
Motosharing.
View park companies