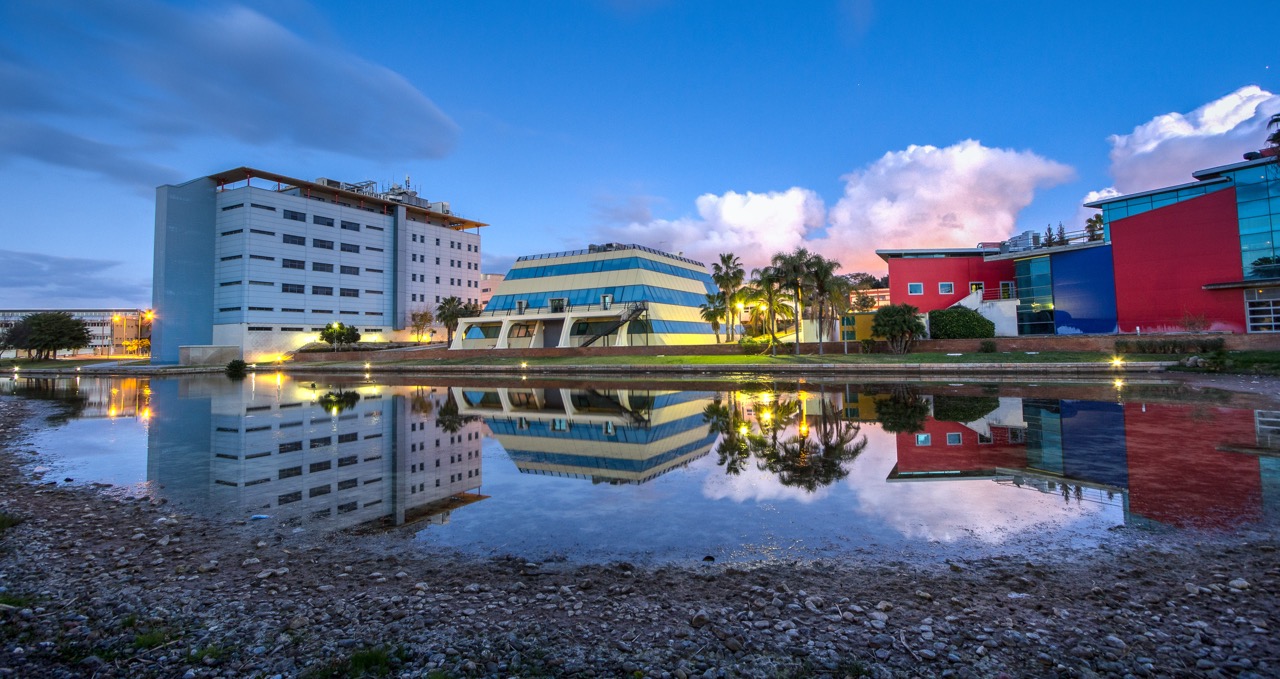 Andalusian Technology Park (PTA S.A.)




Park information:
City: Málaga
Address: Marie Curie, 35, 29590 Campanillas (Málaga)
Web: www.pta.es
Phone number: +34 951231300
General e-mail: informacion@pta.es
Contact person:
Name: Natalia Pérez / Clara Gálvez
Position: Deputy Director of Technology Dissemination, Training, Projects and Networks / Head of Projects and Procurement
Phone number: +34 951231300
E-mail: cgalvez@pta.es / nperez@pta.es
Skype ID: clara.galvez.verdu
Soft landing Facilites and Services:
We provide 30 sqm offices, meeting rooms and coworking spaces in two buildings: The Green Ray and the Training and Incubation Centre
The Green Ray:
This building was created by the PTA on the campus of the University of Málaga (UMA), with the aim of bringing together companies, associations, students, entrepreneurs, and all kinds of experts, to share ideas, learn and grow together, providing different services for global entrepreneurs.
Training and Incubation Centre:
We offer a wide range of services related to incubation and training in new technologies for entrepreneurs.
Soft landing services:
Soft landing support for workers.
Specific incentives for innovation projects information.
Business networking and contacts.
Search and selection of human resources.
General advice for the establisment.
General information about PTA S.A.:
The Andalusian Technology Park, located in Málaga, is a high-quality location in which to set up SMEs and large businesses that are innovative, respectful of the environment and geared towards manufacturing, advanced services and R+D.
Environment:
It is located in exceptional natural surroundings and equipped with infrastructures and advanced services of the highest quality, in which an optimum balance between large multinationals, university institutions and small and innovative companies has been reached. The park caters to everyone's needs, offering everything from 25m2 offices for rent to buildings measuring thousands of square metres and plots from 2,500 m2.
Innovation Ecosystem:
Creation and development of innovative companies
Headquarters for networks (IASP, APTE)
+ 60 millions € invested in infrastructures and R&D equipment
Around 100 companies created every year
Private – public cooperation
Meeting point of multinational companies, SMEs, entrepreneurs, start-ups, spin-offs
626 companies already located at the Park
+ 16,000 people working daily at the Park
More than 70 international firms operating in PTA
Infrastructures:
Different infrastructures and locations for all types of innovative companies and start-ups:
Incubators and pre-incubators for entrepreneurs,
Container buildings / business centres for small and medium companies
Technology centres and R&D
Land / owner-occupier buildings for large companies
There are excellent Infrastructures & Telecommunications in the Park: Internal Telecom Network with major operators, Optical Fibre connection to all plots and buildings, Internal optical fibre network provided by major operators, and FTTH (Optical Fibre 100 Mbps and+).
Services:
Some of the main services offered are:
Training
Support for recruitment
Support for joint research
Advice in public and private funding
Boosting business internationalization
Access to specialized library resources
Promotion of the creation of spin –off
Support for the establishment of companies in the PTA- UMA environment
Support for dissemination and exchange of scientific and technical work and news generated by the companies
Other services: Hotel, Security and control, sport center, kindergarten, petrol station, venues for meetings and events, business and executive school, restaurants, bilingual school.