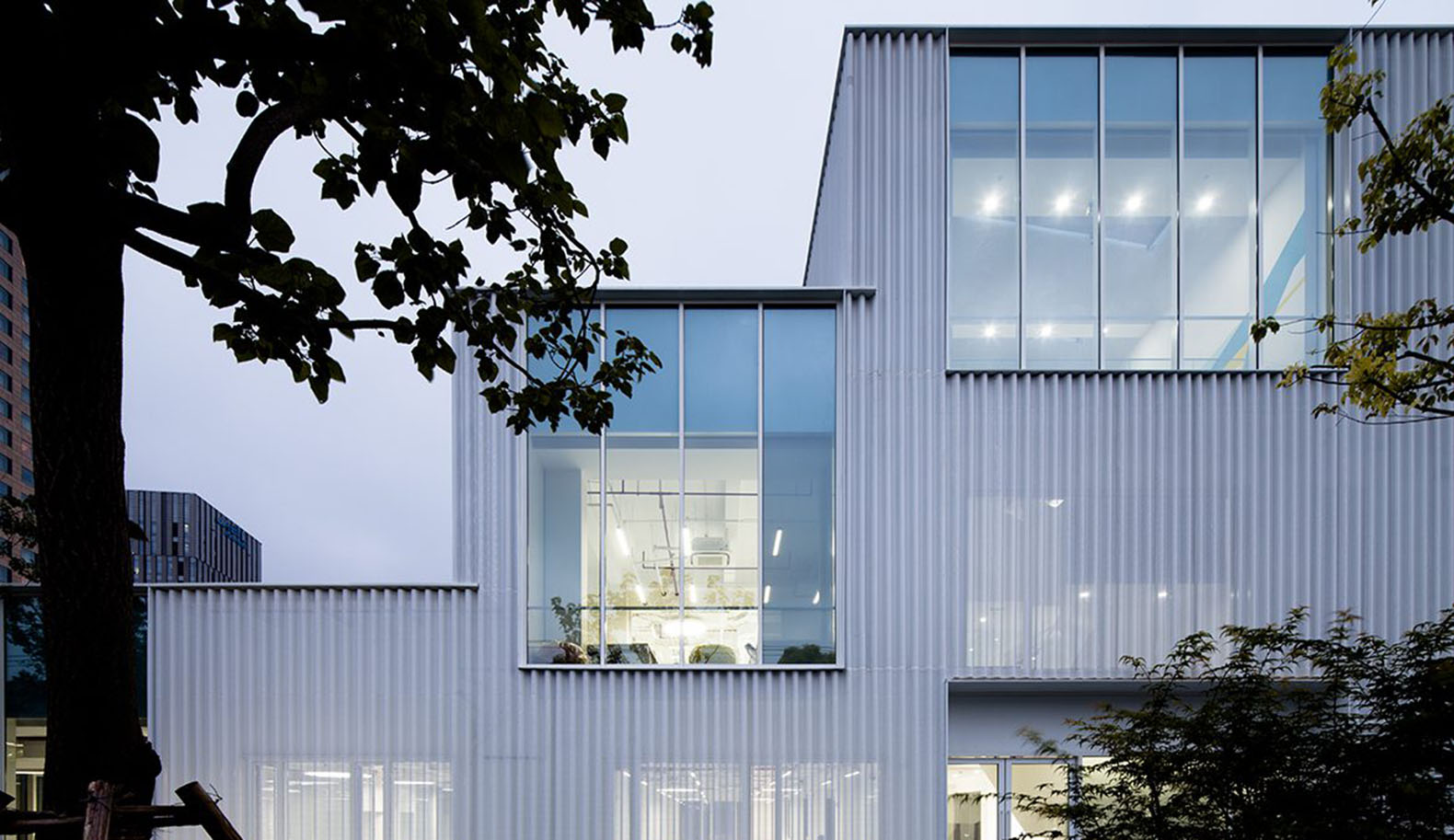 Park information:
Country: China
City: Shanghai
Address: Building 16, 1036 Tianlin Road, Minhang, Shanghai
WEB: www.caohejingibi.com
Phone number: +86 21 54260100
General e-mail: bp@caohejing.com
Contact person:
Name: Heather Fu
Position: Project Manager
Phone number: +86 18121297321
E-mail: fukai@caohejing.com
Soft landing Facilities and Services:
Offices (m2): 500 m2
Meeting Rooms: 5
Specific R&D infrastructures:

Cisco CRDC
Saint-Gobain cross-border new material accelerator
PSA R&D Lab

Services: Daily office operation, investment and financing platform, mentorship, registration, legal consultation, etc.
General information:
Caohejing InnoClub provides modern co-working space for global entrepreneurs in the heart of Caohejing Hi-tech Park. Currently, InnoClub has three sites including InnoClub@ICE, InnoClub@GemsPark and InnoClub@OASIS (with a focus on international co-incubation).
InnoClub members receive full suite of professional services, educational programs, policy support and mentoring. The 10,000 sqm space provides 800 desks (among which 500 sqm space is designed for soft-landing programs), demo halls, video conference rooms, café, foosball & pingpang in a collaborative environment with all the amenities you need to start a business.
To foster scientific and technological enterprises, provide personnel training, technical consulting commercialize scientific and technological achievements and products, technology transfer, new product research and production, trial marketing, general machinery,
communications equipment, electronic computers and accessories, instruments, electronic products, electrical machinery and equipment, metallic materials, proprietary housing leasing in the field of microelectronics, communications, computers, optical-mechanical-electrical integration connecting, etc.
Caohejing InnoClub has established partnership on soft-landing with organizations such as Fishburners (Australia), Founders Space Mazanderan Science Park (Iran) and Technology Park of Varazdin (Croatia). We provide hot desks for overseas startups during their visit in Shanghai and connect them to the right person for ideas and suggestions. So startups can get to know the market as soon as possible. In order to create more communication between startups from different countries, we also organize trips, bringing Chinese startups to US and Australia.
Caohejing Financing Platform has been committed to providing innovative financial services including non-mortgage-backed and short-term venture lending to technology start-ups within the park. It is conducted to solve the lending difficulties based on governmental instruments, minimizing the equity dilution, making the process of financing for technology start-ups easier.
About Caohejing Hi-tech Park
Caohejing Hi-Tech Park is located in the southwest of Shanghai. Being in close proximity to the airport, expressways, metro line, light railway, and elevated ring road systems, Caohejing Hi- Tech Park has a uniquely central location. With as size of 6 km2, Caohejing Hi-Tech Park Caohejing has attracted 2,000 hi-tech enterprises (ICT, Biomedicine, New Materials, Clean Energies, Aeronautics & Astronautics, Automotive Accessories, Modern Service Industry) from China and abroad. Nearly 80 Fortune 500 companies have invested over 100 projects in the park.
As the first full member of IASP in China, Caohejing Hi-tech Park has established Sister park relationship with 18 foreign science parks and organizations.