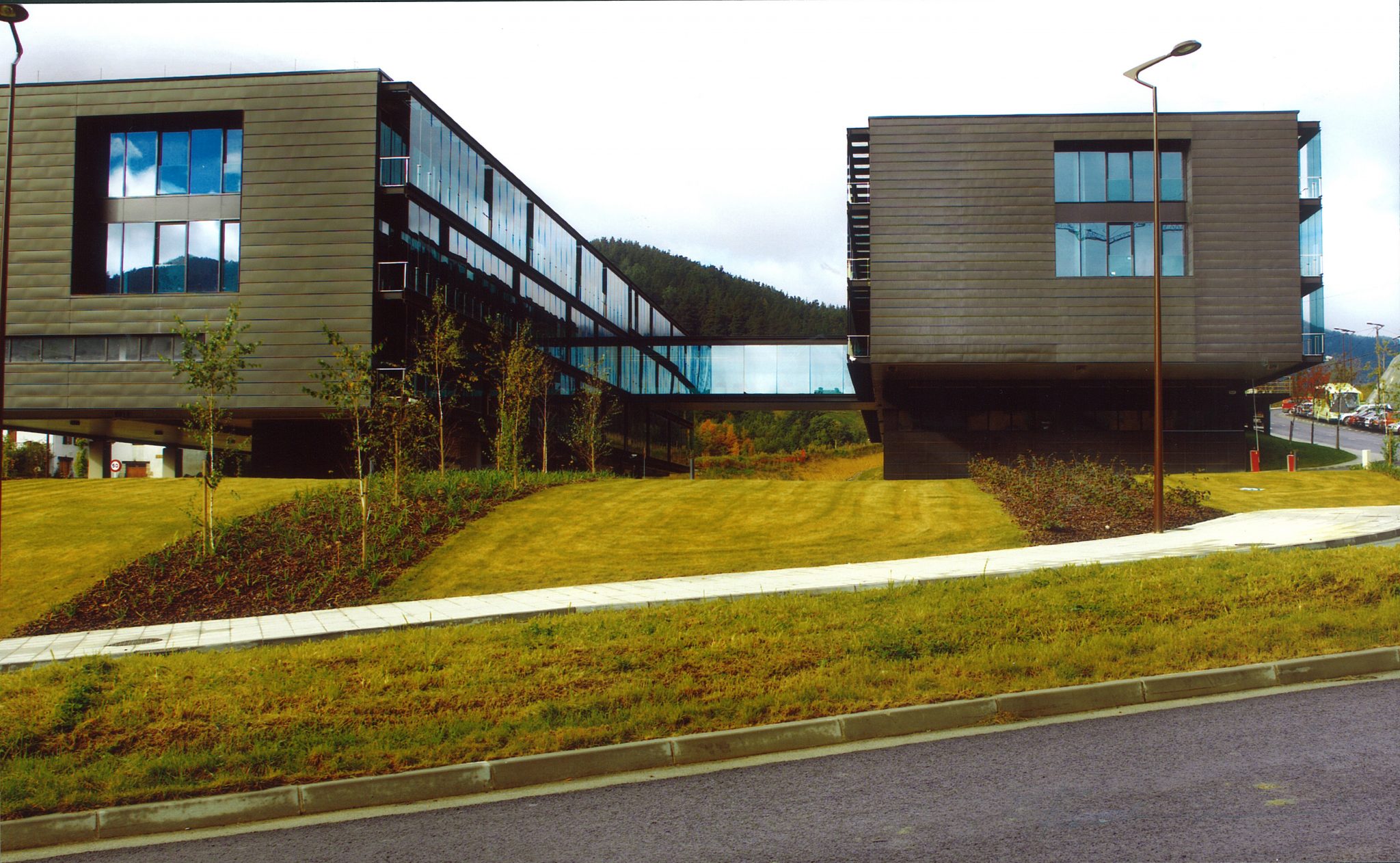 Park information:
City: Arrasate – Mondragón
Address: Calle Goiru nº 1
Web: www.pologaraia.es
Phone number: +34 943038846
General e-mail: metxegoien@pologaraia.es
Contact person:
Name: Isabel Uribe
Position: Project Manager
Phone number: +34 943038846
E-mail: iuribe@mondragon.edu
Skype ID: Garaia16
Soft landing Facilites and Services:
Offices (m2): Open office space in the main park building, to share with other companies and start-ups.
Meeting Rooms : 4 meeting rooms with different capacities.
Specific R&D infrastructures:

Mondragon University and 7 Technological Centre and R+D Business units specialized in several industrial sectors (K4-IKERLAN , IK4 – IDEKO, IK4 – EDERTEK, CT STIRLING, KONIKER, ULMA PTC, AOTEK).

Services: assistance in organizing meetings and networking, information on markets, advice and assistance related to the project , on request extended support services (support for accommodations, intellectual property rights, accountancy, etc.)
General information:
Environment:
Garaia Innovation Park is situated in Mondragon, in the heart of the province of Gipuzkoa (Basque Country, Spain), a territory that encompasses one of the largest industrial concentrations of Europe, with driving-force companies, leaders in different sectors and with a high degree of internationalization and technological advancement.
Here was born and is based today the Basque cooperative movement, making Mondragon an international reference in the concentration of industrial cooperatives. Mondragon Corporation, the main industrial group in the Basque County, with more than 260 companies and international presence, is the main shareholder of this Park and has a strong relationship with Garaia Innovation Park.
In this environment with strong tradition in innovation, activities in areas or sectors of specialization linked mainly to mechatronic technology solutions, advanced manufacturing, energy, sustainability, health and transportation are developed.
Furthermore, according to the Financial Times division FDI Intelligence's report "FDi European Cities and Regions of the future 2016/2017", the Basque Country is the best medium-sized region in Europe in terms of connectivity for foreign investment, the sixth best in terms of strategies for attracting foreign investment and the fifth best in southern Europe across all indicators to attract foreign investment as a whole: economic potential, working environment, profitability, infrastructure, favourable business climate and the strategy for foreign investment capture.
Infrastructures:
The main building, with a total built area of 11.200m², in which we have:
Meeting and training rooms
Auditorium
Multipurpose space
Co-working areas
Show-room
Telecommunications: optical fiber (1GB speed internet), WIFI.
Restaurant
Security
Public transport
Also:
A Living Lab
Business incubator (BIC GIPUZKOA MONDRAGON gestionado por el Centro de Emprendimiento SAIOLAN)
Services:
 Tailored-made service packages, including service packages ranging from few days/months to other services that may extend in time according to the complexity of the internationalization strategy (joint venture, foreign direct investment,…):
assistance in organizing meetings and networking
information on markets
advice and assistance related to the project (mentoring, advise, skills need assessment, technical consultancy specializing in mechatronics, partner or business contacts matchmaking support, legal and financial counsel,…)
on request extended support services (support for accommodations, access to funding, research funding, intellectual property rights, accountancy, R&D support, etc.)