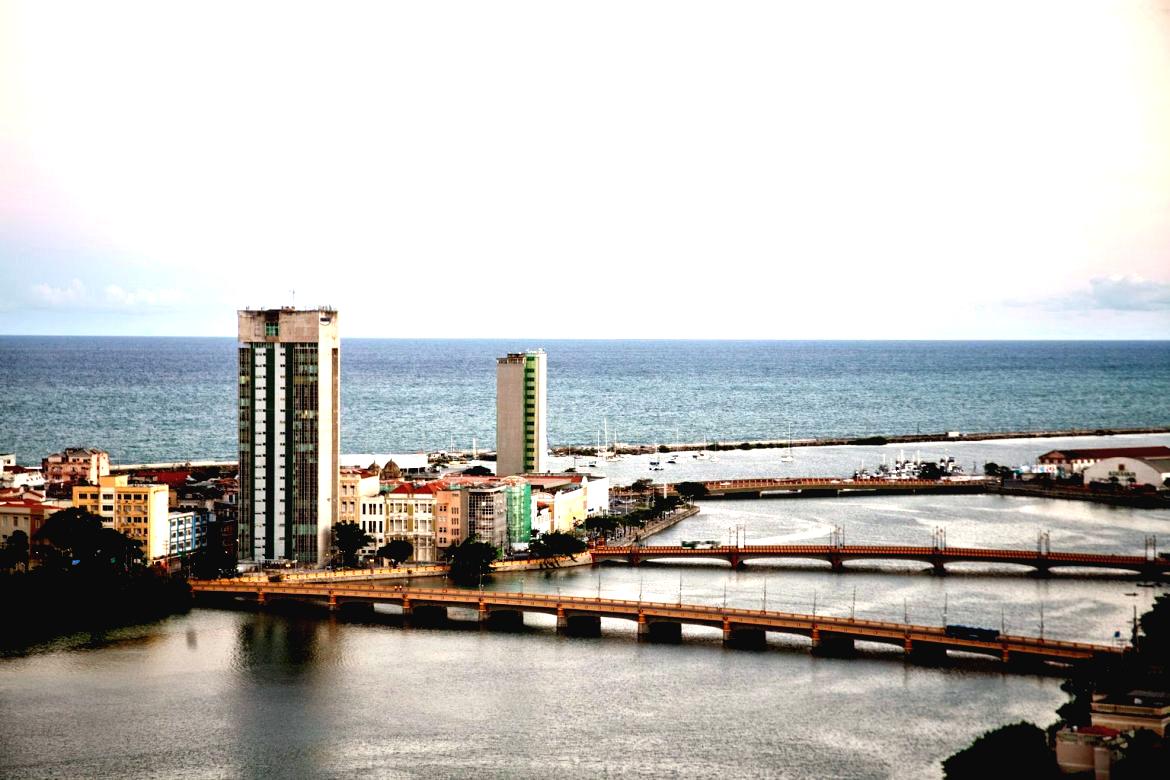 Porto Digital Technology Park





Park information:
Country: Brazil
City: Recife
Address: Cais do Apolo Avenue, 222, 16th Floor
Web: www.portodigital.org
Phone number: +55 81 3419-8014
General e-mail: portodigital@portodigital.org
Contact person:
Name: Carla Costa
Position: Business Liaison Manager
Phone number: +55 81 3419-8057
E-mail: carla@portodigital.org
Skype id: carla00sc
Soft landing Facilities and Services:
Offices (m2): 80,539 sq.m have been refurbished and are home to several companies or are available for rent.
Inside of NGPD's facilities:

22 Laboratories (in the areas of audiovisual post-production, fashion, internet of things and digital manufacturing, usability testing of mobile devices, experimentation and games usability testing in real conditions)
02 Showrooms / 02 Auditoriums
04 Training Rooms
04 Coworking spaces
06 Meeting Rooms
Specific R&D infrastructures:

Accenture Innovation Center
C.E.S.A.R. – Center for Advanced Studies and Systems of Recife
CIn – Center of Informatics of the Federal University of Pernambuco
SENAI Institute of Innovation in Information Technology
FCA – Fiat Chrysler Automobiles R&D&I Center
FITec – Foundation for Technological Innovation
Services:

Business Acceleration Program
Business Incubation Program
Coworking space
Human Capital Qualification Program
Farol – benefits program
Mind the Bizz – New Businesses Qualification
Deep Dive – Global Businesses Qualification
Internationalisation Program
Matchmaking with investors
Business Rounds
General information:
Environment:
Porto Digital is an open and urban technology park situated in Recife, capital of the state of Pernambuco in Brazil. The city articulates a wide area of the regional urban system, constituting a national metropolis in the Northeast of Brazil, with high logistics capacity, advanced services, universities and research centers.
Area of Recife: 218,435 km² (Source: IBGE)
Estimated Population of Recife : 1,633,692 inhabitants (Source: IBGE 2017)
HDI: 0,772 (IDHM 2015)
Located in a strategic position, the state of Pernambuco is at a distance of 800km from:
6 capitals
5 international airports
5 regional airports
10 seaports
1 river port
36 million inhabitants
90% of Northeast's GDP
Porto Digital was born in 2000, as the result of a coordinated action between the Industry, the Government and the Academy which resulted in one of the best innovation environments of Brazil.
In October 2015, Porto Digital initiated an operation in the countryside of Pernambuco, in the city of Caruaru, with an infrastructure called Creativity Warehouse.
The Park focuses on the areas of Information and Communication Technology (ICT) and Creative Economy (digital games, cine-video-animation, music, design and photography). It gathers approximately 300 companies and organizations within those areas, which employ more than 9,000 people, run by 800 entrepreneurs. Together, these companies had revenues around R$ 1.5 billion in 2016.
Infrastructures:
Porto Digital has a privileged, central and easy to reach location. 10 km (25 minutes) from the airport (regional and international aviation), with walking distance to more than 30 restaurants, banks, pharmacies and shopping center, etc.
The Park has several options of real state offer, occupying a 171 hectares territory. Some of these are managed by Porto Digital's Management Unit (NGPD), 11 properties and 1 advanced office (Cin / UFPE) in total, with the objective of providing infrastructure and qualified services to companies and organizations installed in the technology park. From these properties, 08 are in operation (equivalent to 21,360 sq.m) and 04 are in the process of reform and requalification (9,815 sq.m). In total, 80,539 sq.m have been refurbished and are home to several companies or are available for renting.
In these facilities, the companies have all the necessary infrastructure for meetings, courses, workshops, videoconference, lectures and exhibitions, among many other types of events. It is worth mentioning that the package which is offered to the installed companies in these properties under NGPD's management includes the condominium infrastructure, which guarantees the services of building administration, water and energy supply, cleaning, reception / concierge service and security, among others.
In addition to the NGPD's own infrastructure, there are 31 businesses centers and 3 other coworkings in the territory of Porto Digital that offer qualified spaces for companies. The companies can also have access to a high quality internet, as the result of an investment of around R$ 10 million and a partnership with Vivo / Telefonica, that provided the territory 11km of ducts and 26km of optic fiber cabling.
Services:
Porto Digital is managed by a private non-profit organization called Porto Digital Management Unit (NGPD), qualified as a Social Organization (S.O.). This original arrangement makes it possible for the NGPD, besides being the governance of the Technology Park, to be a point of articulation of several institutions focused on the economic and social development of the Region.
Our mission is to promote conditions of competitiveness for the creation, attraction and strenghtening of innovative Information Technology and Creative Economy ventures in Porto Digital. For achieving that, we offer our companies:
Business Acceleration Program
Business Incubation Program
Coworking space
Human Capital Qualification Program
Farol – benefits program
Mind the Bizz – New Businesses Qualification
Deep Dive – Global Businesses Qualification
Internationalisation Program
Matchmaking with investors
Business Rounds