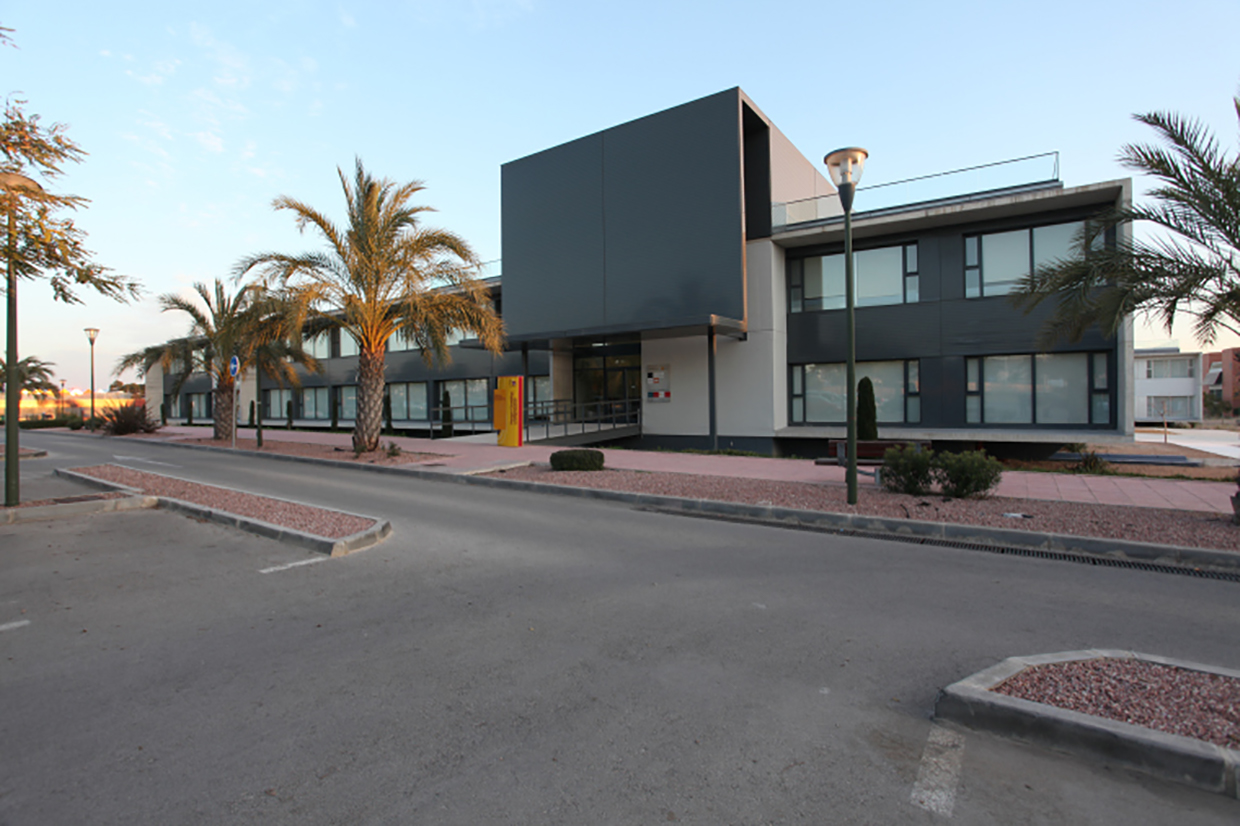 University Miguel Hernandez de Elche Science Park




Park information:
City: Elche
Address: Edificio Quorum III. Avda de la Universidad s/n, 03202 Elche (Alicante)
Web: www.parquecientificoumh.es
Phone number: +34 966658842
General e-mail: info@parquecientificoumh.es
Contact person:
Name: Antonia Salinas Miralles
Position: Managing Director
Phone number: +34 966658842
E-mail: tsalinas@fundacionquorum.es
Skype ID: parquecientificoumh
Soft landing Facilites and Services:
Offices (m2): 33m2 or 50m2
Meeting Rooms: meeting rooms and its associated equipment (projector, laptop, etc.)
Specific R&D infrastructures:

Access to the use of UMH libraries and scientific databases, etc.
Access to specialized publications in different economic sectors (biotechnology, ICT, Economics, etc).
Services:

Parking area.
Rest Areas, vending machines, kitchen and dining room exclusively for employees of companies located in the Park.
Security service and maintenance in communal areas.
General information:
Environment:
The park is a successful science and business ecosystem that promotes cooperation between the University and the companies. It also encourages the development of the people and the companies involved by working together and putting in common their scientific and technological interests and concerns.
Infrastructures:
Besides training sessions, all the companies in the Business Park will also have access to the following facilities and central services:
Meeting rooms and event halls equipped with audiovisual equipment.
Parking space, reception service, dining room and kitchen service, cleaning service for individual areas, etc.
Wi-Fi, intranet, Internet servers, access to bibliographic databases, etc.
Access to sports facilities (swimming poll, gym, tennis and paddle tennis courts, football pitches, etc.)
Services:
The park offers access to the intellectual resources of the UMH, which promotes their competitive advantages encouraging their growth and profitability. It offers entrepreneurship programs, access to financing and networking and the following services to companies:
Management and mentoring: support in the design and follow-up of the business strategy and operations (planning and organising, marketing and sales, communications, etc.)
Access to financing: searching for private investors and project management for Spanish national and regional public financing entities (NEOTEC, ENISA, IVF, etc.)