Hospitals and procurers in healthcare: join EIC ePitching and discover innovative solutions to fight COVID-19
08/04/2020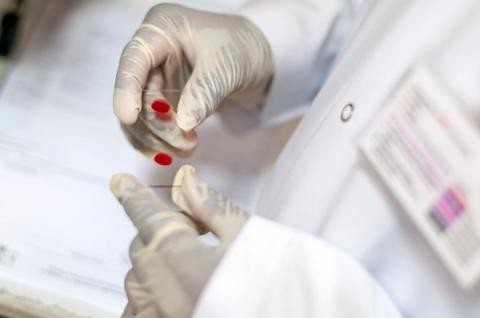 The European Innovation Council is organising an ePitching event on 30 April 2020 to connect public and private procurers from the health sector with EIC-funded companies providing medical supply (e.g. personal protective garments, medication, test kits, respiratory machinery…) and innovative technologies (e.g. tele-medicine, remote solutions, artificial intelligence for data analysis and prediction, supply chain management, logistics…) as a solution to COVID-19.
Are you a hospital or a public or private healthcare procurer? Have a look at the agenda and register now by sending an e-mail before 8 April 2020. A call for EIC-funded companies who want to pitch to the procurers, will follow from 9 April.
In order to best serve your needs they kindly ask you to list your needs so that they can select the small companies whose innovations best fit your needs.
Objective
The EIC Business Acceleration Services organise this ePitching event on 30 April 2020 in order to connect public and private procurers from the health sector with EIC-backed SMEs. They aim to gather at least 10 European healthcare procurers with 20 to 40 EIC-funded companies depending on procurers' needs and the challenges identified. The EIC-funded companies will be selected on the basis of procurers' needs for innovative solutions in all forms in facing COVID19.
These can be for example:
1. Medical devices supply chain and logistics management: EIC companies with medical devices to help the COVID19 outbreak.
2. Biotechnology / Health - Drugs, antimicrobials: EIC beneficiaries exploring new antimicrobials and drugs to tackle new virus.
3. Tools for Prediction & stopping the spread of new diseases: EIC innovations working in the contagion phenomena.
How can public & private health and hospitals apply?
Send an email to register to bertrand.wert@ec.europa.eu and express your needs in this collection sheet (excel document) before 8 April COB. You will then be contacted by them.
Source: European Commission
Back