LÚCID, COMPANY MEMBER OF ORBITAL 40, AWARDED AT INTERNATIONAL LEVEL
01/05/2017
-Orbital 40. Parc Científic i Tecnológico de Terrassa.-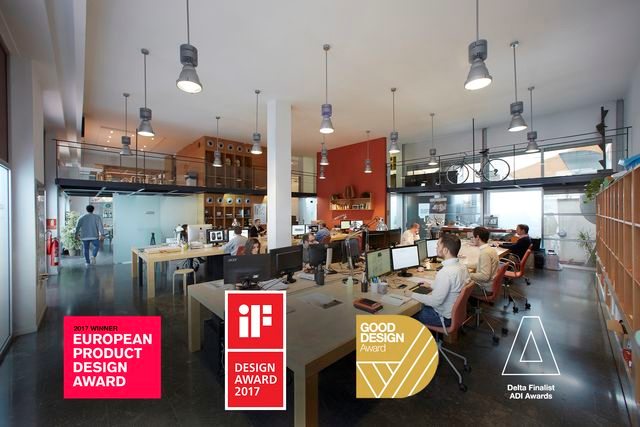 This 2017, LÚCID Design Agency has been awarded with the most important prizes at international level for the design and development of the only vertical hydroponic garden of the market thought to be in house and to operate autonomously. The project started in 2014 when Citysens' start-up in Tarragona identified the need to develop a new vertical hydroponic garden that could compete with the many existing products related to sustainable urban cultivation today. The challenge was to establish itself in the European market as a benchmark of quality, unique in functionalities and with an important commitment to usability. LÚCID was in charge of designing and developing this product in order that Citysens could launch a crowdfunding campaign and receive the necessary financing to market it. At the moment, the garden takes two years to the market and is being sold in countries around the world.
You can see the product here: http://www.lucid.pro/en/diseno-industrial-y-de-producto/proyecto-diseno-jardin-vertical-citysens
These results so beneficial to the company are the result of the creative and strategic process that LÚCID submits to each of the projects in which it participates and which are born from the experience of more than 150 products launched to the market in the last 3 years. With a team of 18 people between designers and engineers, LÚCID has established itself as one of the most important design agencies at the state level and in the last two years has begun to work for European and American multinational companies.
Back